"When we realize that we have the awesome power to paint our life story, we are free."
Happy August, all! I hope that in this time of uncertainty, you are safe and well. I have a hard time believing that it's already August. I have now been living at home for nearly five months. My university recently pushed our return to campus to September, although we will be resuming remote classes in ten days. I appreciate my school's efforts to ensure that students and faculty will stay healthy. I also yearn for the comfort of a campus learning environment and the relationships I could have developed with fellow classmates this summer and school year. In the short time I was at college, I remember being struck by how unique a situation it was to be completely surrounded by passionate, curious individuals all around my age. Typically, the only people I encountered outside of my age were professors. In a way, I was living in a bubble. Simultaneously, I was experiencing a new world.
Before my fall semester of sophomore year begins, I wanted to dedicate some time to reflecting on my summer and sharing my experiences. Solitude has compelled me to self-reflect. Like many people staying at home to mitigate the spread of COVID-19, I have grappled with feelings of isolation, frustration, and hopelessness. But I have also learned that self-awareness holds power, challenged myself to reach out and create connections in unorthodox ways, and strove to express gratitude and find joy in the ordinary. Overall, my summer has managed to be surprising, bittersweet, joyful, heartbreaking, and fulfilling, all at once.
A thought-provoking seminar
Before COVID-19 hit, I had planned to live and work in Washington, DC this summer for my first internship. I was participating in a DC Summer Institute (DCSI) program through my school that offered a two-week seminar and credit for a ten-week internship following the course. Although I was initially concerned about continuing the program from home, the seminar became my favorite class that I have taken so far. My professor was phenomenal, and we also had the opportunity to hear from a variety of guest speakers via Zoom about their career paths and general life stories. I was inspired by how so many of them were committed to serving others, and how their deep self-awareness, an extensive knowledge of their strengths and weaknesses, allowed them to be more committed to their values.
The class encouraged me to make purposeful time for reflection and question my goals and passions. One quote from the course has stuck with me and guided my summer journey: "You must find your voice to help others find their voices." After this seminar, I felt like I knew myself. I identified my values: love, hope, truth, reliability, and exploration. Although I am unsure what my future career will be, I want it to be one in which I use my voice to uplift others'.
Three is a magic number
For credit in the DCSI program, I worked three internships this summer. Each of these experiences exposed me to different work environments and taught me about my own workplace preferences. (The biggest takeaway: communication is key!!)
At Diplomatic Courier, my primary job, I wrote articles for publication on their website. My main project was to profile train lines in Europe for an "Around the World" channel, but I also got to write a few book reviews.
At Global Playground, a nonprofit organization that funds schools in areas with limited educational opportunities, I composed and designed newsletter updates, social media posts, promotional graphics, and briefing packets.
At AidData, a think tank run through my school, I collected data on and wrote descriptions of Chinese transactions with Syria, Russia, Lebanon, and Palestine.
Books, books, and more books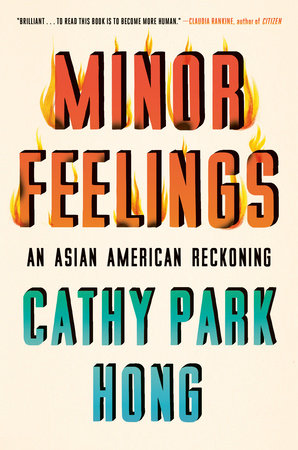 From May through July, I read 21 books. Some of my favorites were
The Secret History
by Donna Tartt,
A Higher Loyalty
by James Comey,
Born a Crime
by Trevor Noah,
Minor Feelings
by Cathy Park Hong, and
The Poppy War
by R. F. Kuang. At this point, I have read 42/52 books for 2020. I know my reading pace will slow once school starts again, but I am tempted to shoot for reading 100 books this year since I am currently 11 books ahead of schedule.
One of the greatest highlights of my summer has been co-running the Soshelf Distancing Zoom book club with Tessi (blogger at
Bookrapt
). The club has introduced me to so many wonderful bookish creators, many of whom I now consider friends (shout-out to
Riv
,
Emily
,
Joey
, and
Sofia
)! Hearing from international readers in particular has also challenged me to consider different perspectives. I have said this so many times to the group, but I am continually amazed by how Twitter and Instagram enabled us to create a small community. I love that the club made me feel more connected to the book blogging world and I hope to continue getting to know readers in the group.
I also returned to
posting on my bookstagram account (@covertocover),
which has also become a creative outlet for me. I've had a lot of fun coming up with photo concepts and talking with other creators!
Random tidbits
To combat feeling lethargic during isolation, I've started journaling more frequently. This practice has brought me clarity and a needed release.
I'd never been a Taylor Swift fan before, but I have recently become obsessed with Swift's new album Folklore. Some of my favorite songs are Invisible String, The 1, Cardigan, Exile, and Seven.

While listening to the album the other day on a walk to the park, I decided on a whim to swing on the swing. Seven started playing, and that small moment made me nostalgic and happy.
After running my first half-marathon at home, I had to stop running because I sprained my quad. In the absence of running, I discovered pilates and weight-lifting. My quad has since healed, but I liked weight training so much that I've been having fun trying new exercises with weights in my garage instead of returning to a full running routine.
I was a summer camp counselor for a three-week high school Zoom leadership camp, and it was a lovely experience.
Tell me: how was your summer? Do you have a favorite song on the new Taylor Swift album? Have you read any good books lately?